Venus Viva Skin Resurfacing and Tightening
REDUCE SIGNS OF SKIN DAMAGE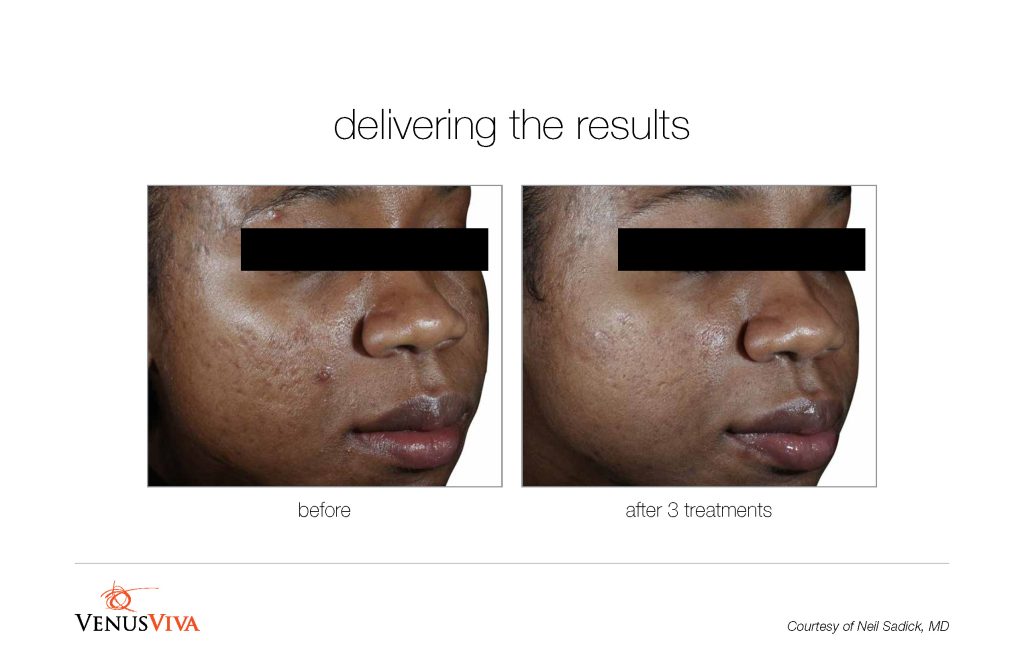 We are committed to helping you achieve flawless, smooth skin that you can feel confident in. With the help of cutting-edge Venus Viva Skin Smoothing Technology, we can deliver a complete skin resurfacing and tightening transformation that is completely safe and non-invasive. Come in and see for yourself how our advanced technology can help you achieve the skin of your dreams quickly and easily.
If you are seeking FDA-approved, painless treatments for skin smoothing that require no downtime or scarring, do not hesitate to contact our team to begin your journey today!
Venus Viva™ uses NanoFractional Radio Frequency (RF) to deliver energy to the skin through multiple small electrode-pins. The energy heats and evaporates tiny columns of the skin, creating micro-channels surrounded by healthy tissue. The impact looks like pin-pricks to the naked eye. Natural healing responses then stimulate fibroblasts and rebuild an accumulation of collagen. The result is reduced skin damage and a more even-looking complexion, with low downtime.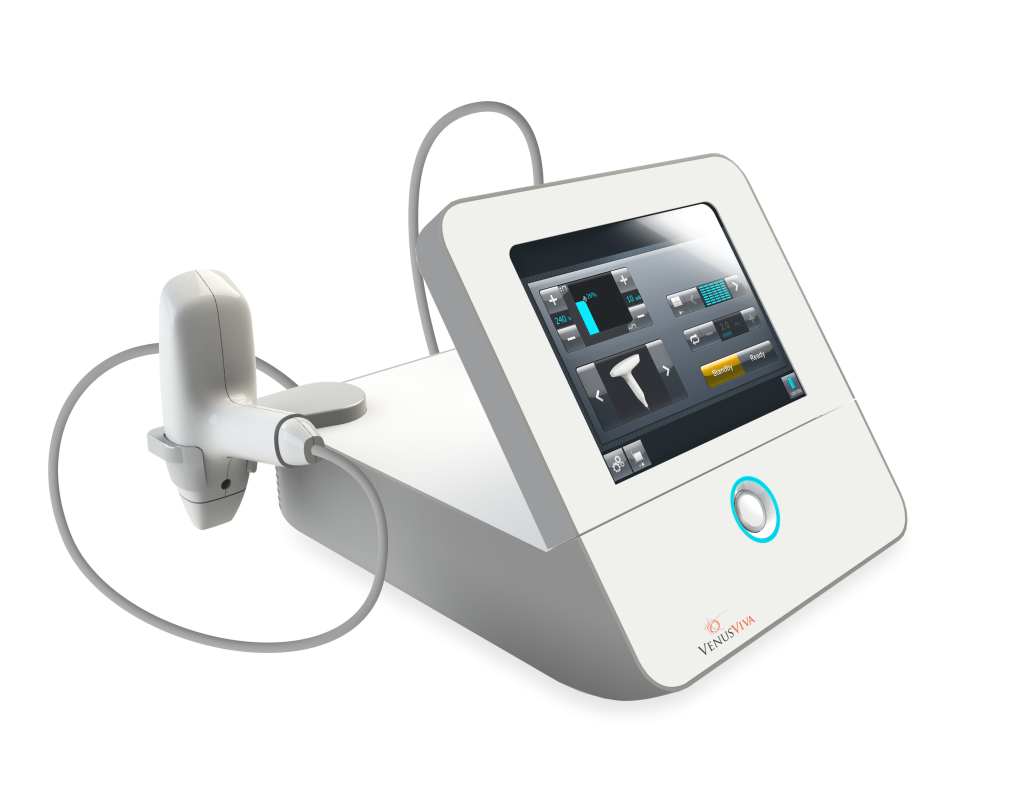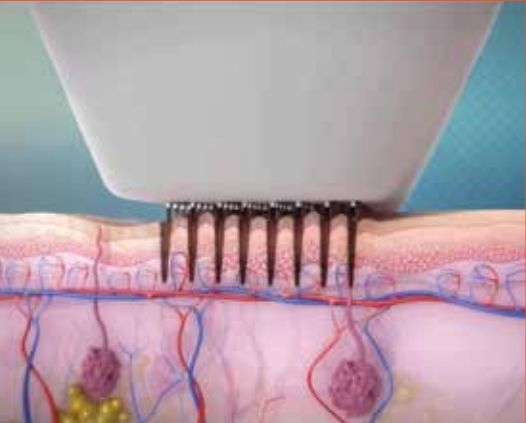 The number of sessions depends on the individual. For skin resurfacing, typically 3-4 sessions are recommended, 4-6 weeks apart. After skin resurfacing, you will experience mild redness. You can resume wearing sun protection and makeup 24 hours after treatment. Venus Viva™ skin resurfacing treatments use technology that is safe for all skin tones, even darker ones.
(MP)2 Skin Tightening Technology
The innovative treatment utilizes proprietary (MP)2 technology, which is a unique combination of Multi-Polar Radio Frequency (RF) and Pulsed Electro Magnetic Fields (PEMF), specifically designed to address moderate to severe wrinkles and rhytides. The Multi-Polar RF component employs a sophisticated algorithm to deliver homogeneous energy and volumetric heating to various tissue depths, enabling the rapid and safe buildup of heat while maintaining a consistent therapeutic temperature throughout the procedure.
This synergistic (MP)2 approach allows RF to directly stimulate fibroblasts, while PEMF simultaneously induces fibroblast proliferation and encourages new collagen production by releasing the growth factor FGF-24. The treatment's distinctive electrode placement facilitates its application around delicate areas such as the eyes and jowls, as well as other smaller regions. Moreover, this applicator ensures a comfortable experience without downtime, and the RF technology has been proven safe for all skin types.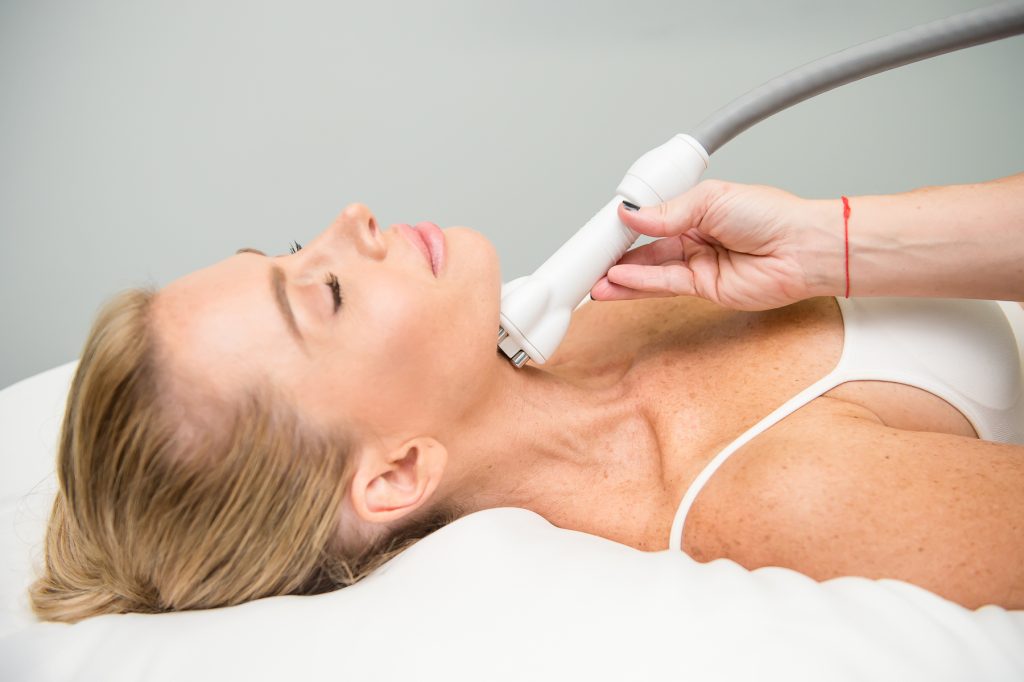 Get Started with TransformMe NC Skin Resurfacing and Tightening
Achieve smoother skin without experiencing long downtimes with Venus Viva™. It is a non-invasive option for resurfacing the skin, which effectively addresses skin damage and enhances the look of acne scars, other types of scars, stretch marks, rosacea, enlarged pores, deep wrinkles, as well as uneven skin texture and pigmentation.