Venus Bliss Laser Fat Reduction
The Advanced 3-in-1 Solution for Body Treatments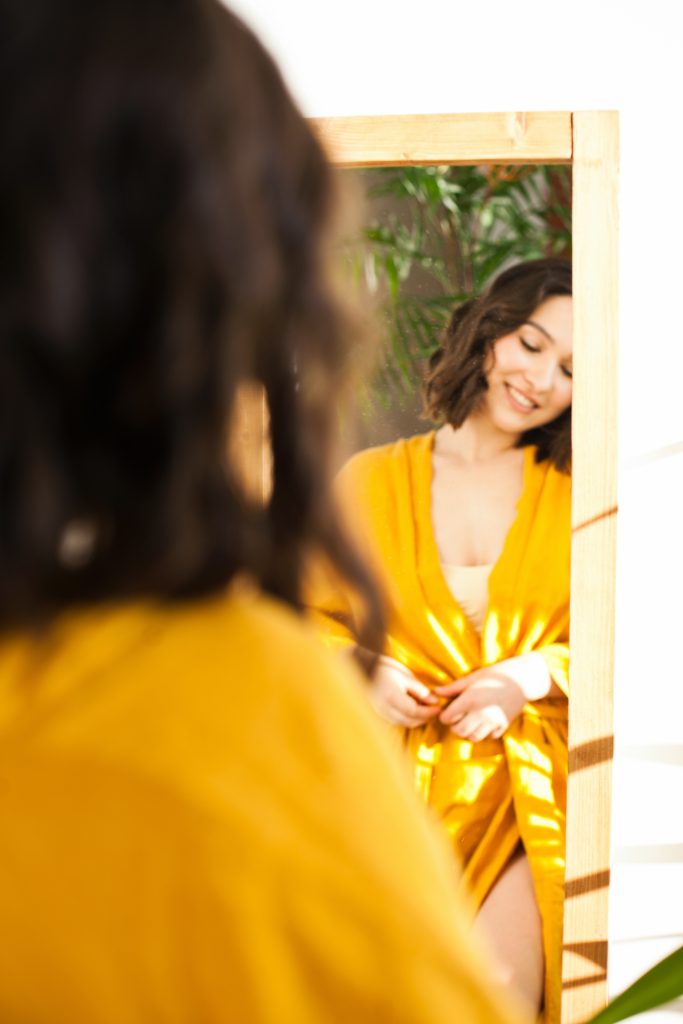 We are dedicated to facilitating your permanent separation from extra weight, undesired cellulite, and lackluster, sagging skin. Through the utilization of state-of-the-art and highly effective Venus Bliss technology, we can execute a complete transformation of your body that is both absolutely safe and entirely non-invasive. Observe firsthand how our advanced technology can deliver you the body of your dreams in a short amount of time.
If you are in pursuit of weight loss treatments that are FDA-approved, painless, and involve zero recovery time, then do not hesitate to reach out to our team to get started today!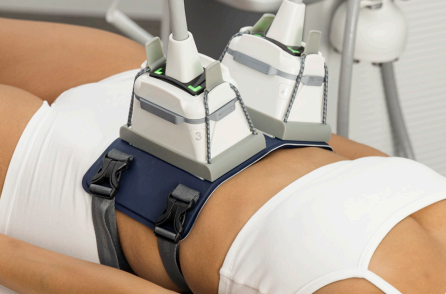 Laser fat reduction treatments use a diode laser to heat fat cells deep below the skin's surface. The energy from the laser is absorbed by the fat cells, causing these fat cells to heat up, elevating the temperature within the fat layer. When fat cells are exposed to these higher temperatures, their structural integrity is damaged irreversibly and they die. The destroyed fat and dead fat cells are then naturally metabolized and removed from the area by specialized cells in the body.
* Individual results may vary
FlexMAX treatments feature handsfree EMS with Adaptive Mode, which can intelligently and dynamically target 7 different muscle groups at optimized parameters. This performance-informed smart training program was developed based on extensive muscle research to mimic real workouts. It
is clinically validated to reach up to 100,000 contractions per session. Flexible intensity settings can be adjusted at any time mid-treatment cycle or during subsequent visits so you can achieve the ultimate results at your own pace.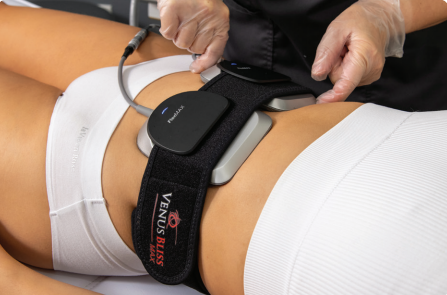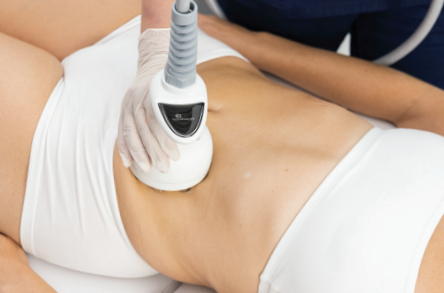 (MP)2 treatments use thermal Multi-Polar Radio Frequency to heat the skin, non-thermal Pulsed Electro Magnetic Fields to promote collagen synthesis and healing processes in the skin, and VariPulse™ massage to increase blood flow and lymphatic drainage deep beneath the skin. This treatment is comfortable and feels like a warm massage. It is proven safe and effective for all skin tones. Like the fat and muscle treatments, skin tightening can be done as a standalone or used in combination with other treatments as a part of the TriBody program.
Get Started with TransformMe NC Laser Fat Reduction
Get non-invasive, non-surgical fat treatment options that work to effectively target and break down fat for a smoother, slimmer-looking figure.
Non-invasive Venus Bliss™ fat treatment options offer patients, like you, a comfortable, and effective solution to address your needs. Studies have proven that the non-invasive laser lipolysis of Venus Bliss™ provides a high patient comfort level, and results in significant fat reduction.